THE LOG BOOK - FEATURE ARTICLE
CHECK OUT RAYGLASS'S MOST OUTLANDISH CUSTOM DESIGNED VESSELS
Posted By Rayglass Boats | October 29, 2020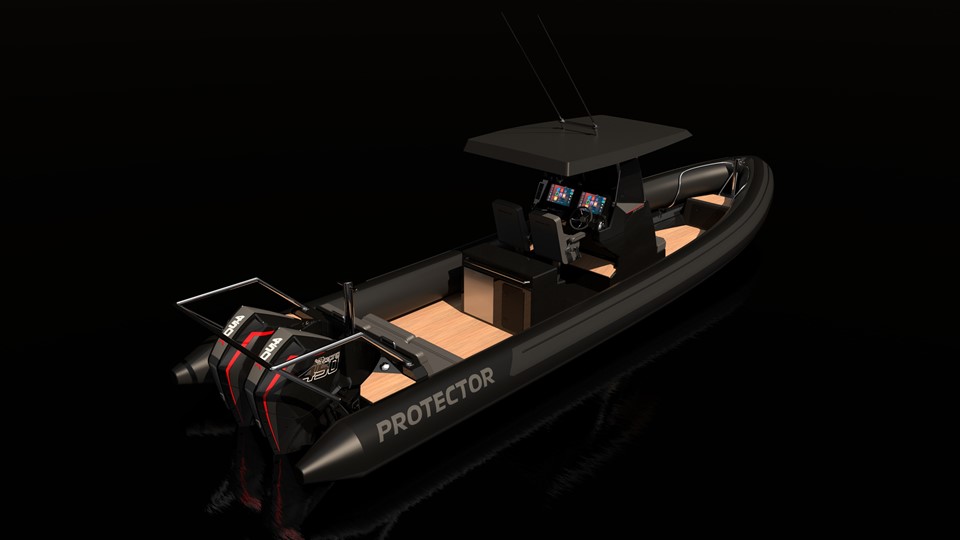 The Protector Chase range is a blank canvas for our clients. With few limitations, we can customise these high performance RIBs in every way imaginable, from adding extra seating and moving the console, to colouring the entire thing in matte black and custom graphics.
And the best part? Our clients can view detailed 3D renders of all their ideas before they commit to anything thanks to our talented design team. We sat down with our draftsman Gregor to chat about some of his recent projects and how the customisation process works.
All black everything
Gregor's had an interesting few months recently, tackling some of the extraordinary briefs we've ever received. One of our favourites is a new Protector 330 Chase for a client based in Europe that looks like something right out of James Bond.
"The client liked the Protector Chase 330 but wanted to stamp his own identity on it. So we wrapped everything in matte black, laid teak on the floor and installed two massive 450 hp Mercury engines with red detailing on the back," Gregor said.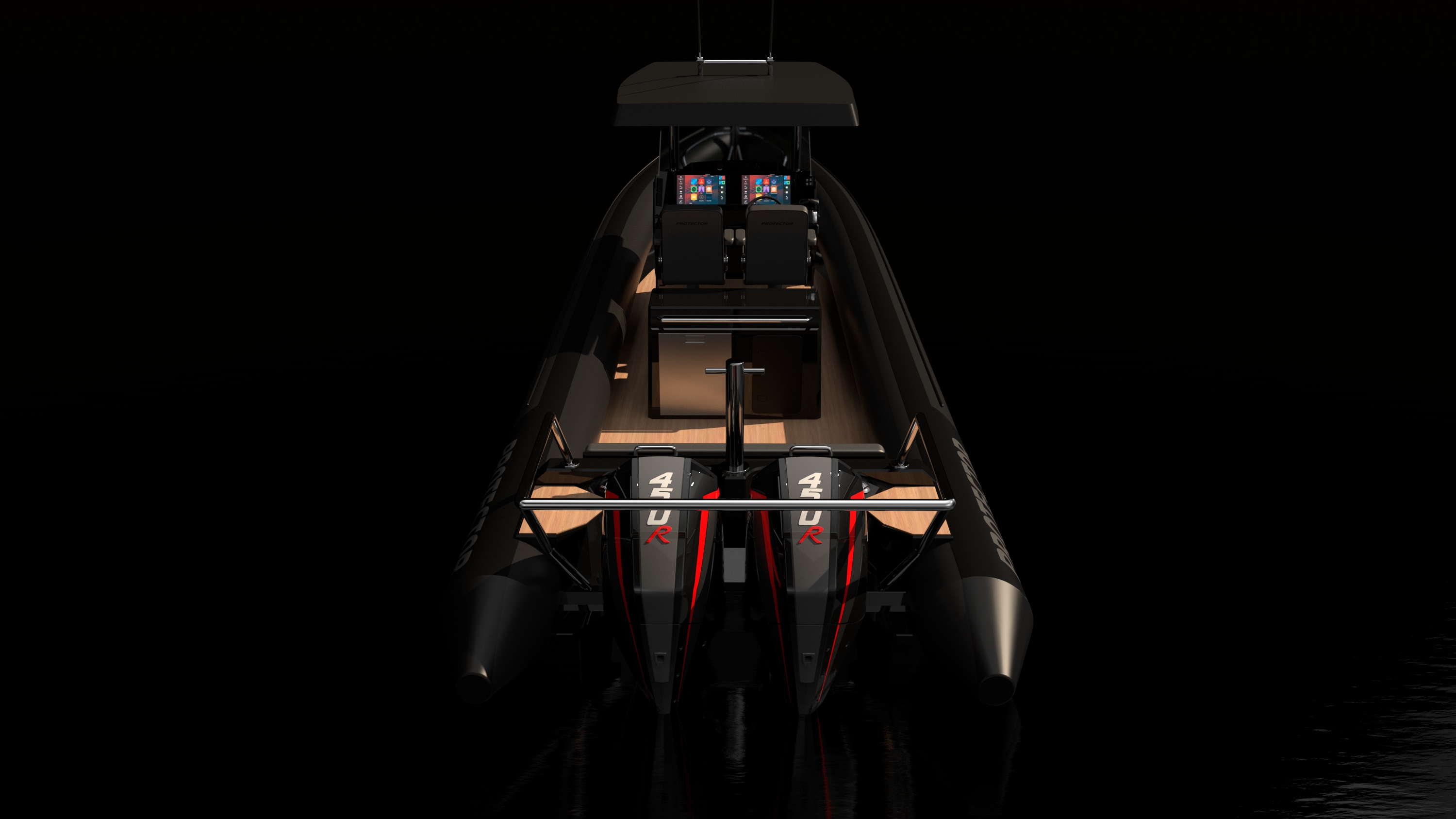 Gregor's also designed a 12.5 metre Protector Chase for a tourism client recently, where he shifted the console right to the back of the vessel and filled the front deck with extra seats. Gregor says another remarkable design involved customising a Protector so that it fits into the side of a superyacht:
"We customised a 12 metre console to fit into an opening in the side of a superyacht. There was a height issue so we moved the console forward and installed a custom minitop that folds down to reduce height. We've got about 50 millimetres spare so this still some work to do!"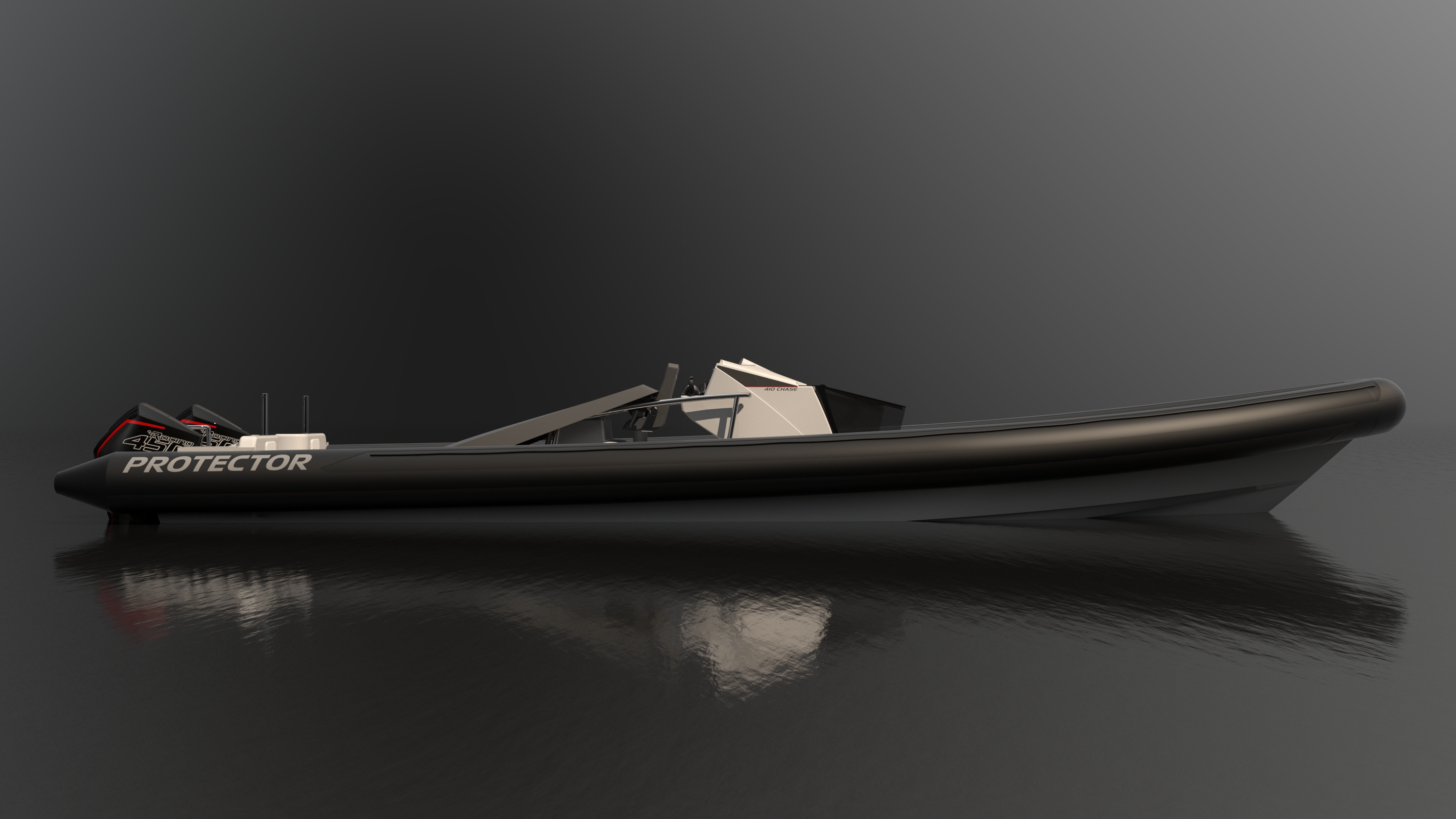 Another interesting design involved extending the cabin of a Protector Targa to make space for an office:
"We've even done a concept for a client that includes an extended cabin on a Protector Targa to house a few computer desks and a massive 3.5 metre LED timing board on the roof," Gregor said.
The customisation process
The customisation process is simple with Rayglass. Here's how it goes:
Our sales team will talk to you about what's possible and get an idea of what changes you want to make.
Then we'll send the ideas off to our design team who'll usually come up with up to five different layout and design options.
We'll show you detailed 3D renders and you'll choose your favourite (or elements from each) and we'll go back to the drawing board to work on a final design.
We'll present the final design to you and when you're happy, we'll take your order and start building your custom vessel.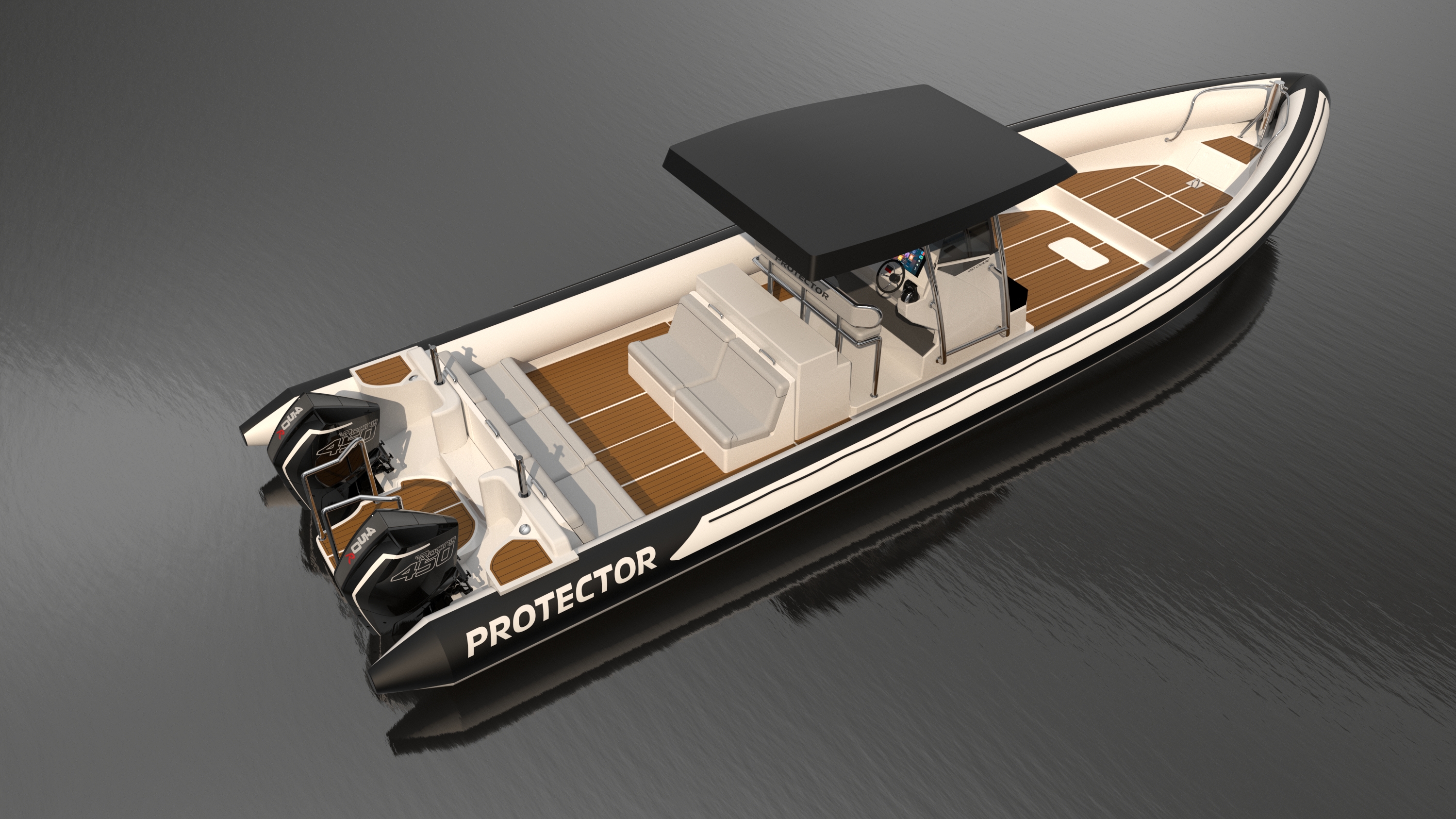 During the design process, we can show you endless customisation options, including:
Changing colours of tubes, upholstery and flooring on Protector vessels.
Changing colours on the hull and hardtop of the 3500 flagship sedan cruiser.
Showing different layout options for Protector Chase vessels 7.5m to 12.5m.
Displaying how different engines look, including inboard and outboard options.
Want to design your own Rayglass vessel and see what it'd look like? Give our sales team a call and we'll show you what's possible.